Mobile medical center of the military unit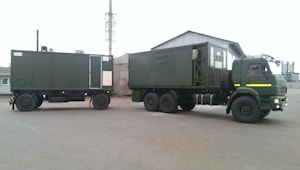 Designation
– providing specialized medical assistance to military personnel of the unit in the field conditions.
Components
:
mobile surgical and intensive care complex;
pneumo-framed module (hospital unit with 10 beds);
power supply module;
trailer (pharmacy).
Equipment of the medical center ensures:
provision of qualified emergency medical care (surgical dressing and intensive care) in the field conditions with elements of specialized care;
surgical interventions for patients with medium and severe injuries;
intensive care;
in-patient treatment of patients and the wounded;
storage of medicines, vaccines and preparations in appropriate conditions;
arranging ergonomic conditions for the work of medical personnel in the field conditions.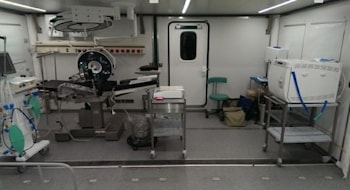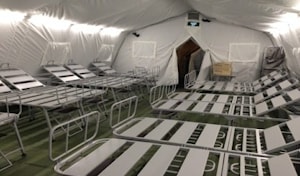 tags
Vehicles with a container-type body of variable capacity
If you are interested in mobile medical center of the military unit , you may: