Command vehicle with a container-type body of constant capacity (for senior command personnel – saloon)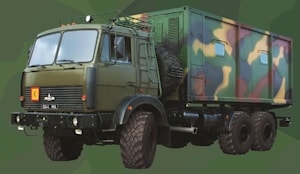 Designation:
platform for organizing the work and providing comfortable conditions for accommodation and rest of representatives of the senior command personnel outside the permanent basing.
Along with a high level of functionality, this product has an interior design, which is made in accordance with the wishes of the customer using materials of the highest quality and which meets modern aesthetic requirements.
The interior of the container-type body includes four sections: sleeping, working, kitchen and sanitary.
| | |
| --- | --- |
| Working temperature | from -40°С to +50°С |
| Interior climate | 20±5°С |
| Deployment time (calculated as for 2 people) | up to 20 min |
| Number of workplaces | 1 |
| Number of places for rest | 2 |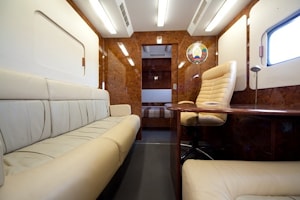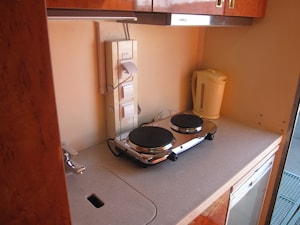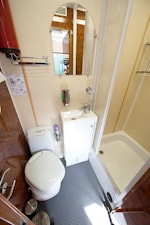 tags
One-component products, Vehicles with container and van bodies of constant capacity




If you are interested in command vehicle with a container-type body of constant capacity (for senior command personnel – saloon) , you may: