Command vehicle with a container-type body of constant capacity (for work) with command trailer (for rest)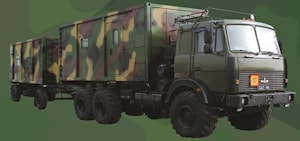 Designation:
platform for organization of workplaces and places for rest of the operational staff of mobile command posts.
To solve the tasks, the vehicle is equipped with lines of local computer network and telephone communication of various types, as well as with all the necessary life support systems. A sanitary section, consisting of two washbasins with boilers is mounted in the trailer.
| | |
| --- | --- |
| Working temperature | from -40°С to +50°С |
| Interior climate | 20±5°С |
| Deployment time of the vehicle / trailer (calculated as for 2 people) | up to 20/15 min |
| Number of workplaces in the vehicle / places for rest in the trailer | 9/8 |
| Number of automated workplaces in the vehicle | 2 |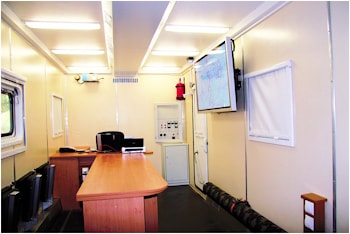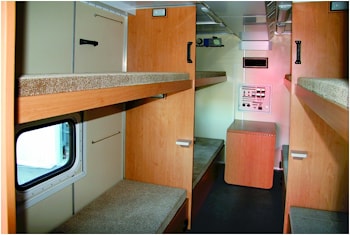 tags
Two-component products, Vehicles with container and van bodies of constant capacity




If you are interested in command vehicle with a container-type body of constant capacity (for work) with command trailer (for rest) , you may: