Mobile diagnostic complex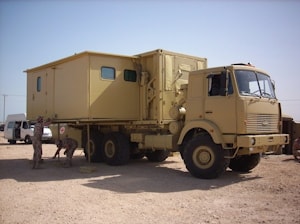 Designation
– providing specialized medical assistance to military personnel by performing multi-type diagnostics of diseases and injuries in the field conditions.
Components:
command vehicle with a container-type body of variable capacity (X-ray diagnostics);
pneumo-framed module (clinical laboratory);
pneumo-framed module (ultrasound diagnostics and endoscopy).
When deployed, the inner area of the container-type body is 30 m². Its design allows docking with pneumo-framed structures into a single complex for organizing a common working space. Docking is carried out through the transition tambours to save energy for heating and air conditioning, reducing the impact of adverse environmental factors on medical personnel and patients.
Modules are equipped with life support systems. The design and basic systems of the products are designed to work in severe climatic conditions (range - from -40 °C to + 50 °C). The products remain operative in conditions of sand and dust exposure. Materials that have undergone sanitary, hygienic and toxicological evaluation and that can be easily washed and are resistant to aggressive liquids are used for finishing the internal surfaces.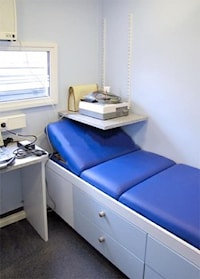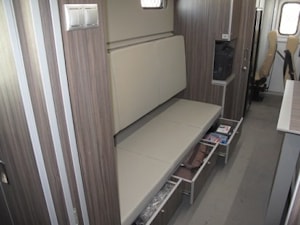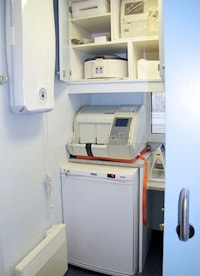 tags
Combined mobile complexes
If you are interested in mobile diagnostic complex , you may: