Mobile information centre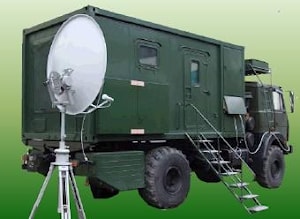 Designation
- technical support of information work in the armed forces and other military formations in the field conditions.
Solved tasks:
operational collection, processing and distribution of information;
reception and transmission of data via satellite communication channels (including electronic models of newspapers, other printed products, video and audio files);
development and distribution of printed materials;
organization and carrying out of radio, telecasts and film screenings for personnel in the field conditions.
Components:
all-wheel drive automobile chassis;
hermetic container-type box body with two automated workplaces, power supply and life support systems, information support system and a set of built-in furniture;
complexes and sets of modern radio-electronic means and equipment (sound transmission and acoustics, video information display, television and radio broadcasting reception, computer facilities, data transmission, audio, video, photo and other special equipment).
Mobile information center is equipped with two workplaces.
The first workplace performs:
television signal reception (digital satellite, digital terrestrial, analogue television);
radio stations reception (satellite and terrestrial FM / AM bands);
demonstration of video materials, including the cinema mode;
playback of audio materials.
The second workplace performs:
photo processing and video editing;
reception and transmission of information through the global network Internet;
development of models of printed products and their distribution in color and black-and-white format.
The center provides normal working conditions for the crew and equipment in different climatic zones at an ambient temperature from -40 ° C to + 40 ° C.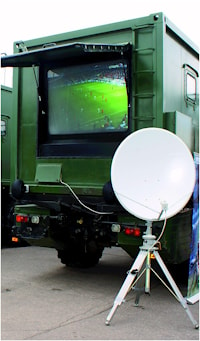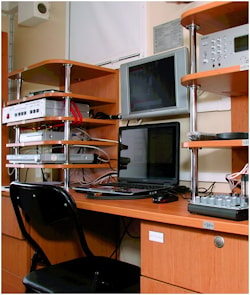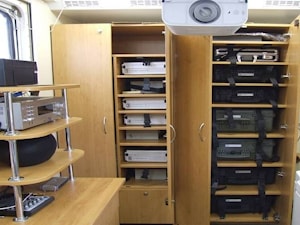 tags
One-component products, Vehicles with container and van bodies of constant capacity




If you are interested in mobile information centre , you may: