Midivisana LLC at the exhibition "MILEX-2017"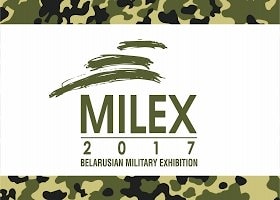 On May 20-22, 2017, the 8th International Exhibition of Arms and Military Machinery "MILEX-2017" took place in Minsk. Almost 140 companies from Belarus, Russia, Ukraine, Kazakhstan, Slovakia, China and Germany took part in the exhibition. The exposition was visited by more than 50 official delegations from 30 countries.

At its stand, arranged within the framework of MILEX-2017, the representatives of Midivisana LLC conducted productive negotiations with Belarusian partners among law enforcement agencies, special-purpose exporters of military products and enterprises of the military-industrial complex of the republic. There also took place interesting meetings with representatives of such countries as Azerbaijan, Armenia, India, Kazakhstan, China, Mongolia, Pakistan, Poland, Russia, Saudi Arabia, Slovakia, Serbia and Turkmenistan. In general, the company's participation in the exhibition allowed us to present our products, hold negotiations on promising areas of cooperation and determine the prospects for further development of contacts.